Mom-Owned Stores — Party Planning and Supplies
Are you a mom with a store to promote? Let us know and we'll add your site.
FAVOROO
FAVOROO specializes in Favors for Baby Showers, Weddings, Bridal Showers, Corporate Affairs, Holidays, and coming soon…Birthdays!
We also carry a selection of gifts, including our Award-Winning Diaper Wreaths! Diaper Wreaths make wonderful, beautiful, and functional Baby Shower gifts. Choose one of our pre-designed Wreaths or ask us about designing a Custom Diaper Wreath especially for your New Mom or Mom-to-be!
Get the Inside Scoop about "FAVOROO".
I need a favor . net
Help for the busy bride and party planner. Getting started, making favors, sending out invitations or anything that needs that handmade touch you don't have time to do. Also with the new addition to our family, children themed favors and announcements.
Simply Wrapd
Providing custom
party favors and invitations for all your personal and business needs. Designs can be specially made just for your event, with no minimum to buy.
Get the Inside Scoop about "Simply Wrapd".
Impressive Inscriptions Bookmark Boutique
Made-to-order laminated bookmarks for unique, useable favors for baby showers, birthday parties, First Communion and every occasion imaginable. Over 500 bookmark favors to choose from, made to order with your text. Our high quality bookmarks come with or without tassels, are printed front and back in color, and can include a photo for a custom personalized party favor. Free proofs on all orders. Quantity Discounts. Easy online ordering.
Get the Inside Scoop about "Impressive Inscriptions Bookmark Boutique".
One Mom and a Party
One Mom and a Party is a home based business dedicated to helping moms give more eco-friendly birthday parties. We all want to live a greener lifestyle but sometimes it just seems too hard and complicated when we are already so busy with everyday life. One Mom and a Party believes that even the smallest of steps taken toward more eco-friendly living has value. Let us help you give an eco-friendly birthday party. Browse through our ideas for eco-friendly party themes, activities, healthy party food, and, of course, eco-friendly party supplies. Think about all that paper waste generated by the typical birthday party and then check out our handcrafted, locally made, durable 100% cotton tablecloths, napkins, bibs and favor bags. You'll see how easy it is to be kinder to our planet, the One Mom and a Party way!
My Kids Occasion
From birth to graduation, we are glad to offer everything you need to celebrate every occasion! Event planning, personalized stationery, handmade greeting cards, Unique gifts, natural baby products, educational toys and Parenting resources.
Win a free Play Time Occasion Bag!
Your Perfect Party Shop
You want the Perfect Party?? Of course you do, so let us help! We carry themed party supplies for children and adult birthdays, baby showers, anniversaries, bridal showers and so much more. From the comfort of your home you can order exactly what you want without having to travel to several stores. You will never find every product you need, all in one memory box with special featured items that relate solely to the theme in any one retail store. Save time and money running around looking for these items….shop online today!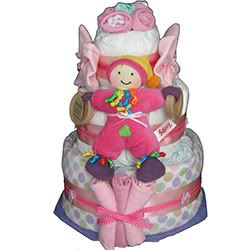 Lollypop Diaper Cakes
Find a vast selection of baby shower party supplies, unique baby shower favors, personalized favors, homemade favor kits, party games, baby shower invitations. Our unique selection of diaper cakes and diaper cake kits make a perfect gift. We offer free shipping on all diaper cakes & diaper cake kits!