Mom-Owned Stores — Blog and Website Design
Are you a mom with a store to promote? Let us know and we'll add your site.
Swank Web Style Design Studio
Swank Web Style is a full service design studio offering custom web design for bloggers, professionals and small businesses. We also offer hosting as well as print and graphic design services.
Sassy Baby Designs
Elegant yet modern birth announcements for your sassy baby. Each order is professionally made by a graphic designer with over 12 years of experience. As a mommy, Anne knows how busy new parents are and makes the process extremely easy. The quality baby announcements are printed on either photos or 100 lb. linen cardstock and include photo of your newborn. What a beautiful way to welcome your baby into the world! Fun and time-saving options such as rounded corners, return address pre-printing and labels are also available.
Get the Inside Scoop about "Sassy Baby Designs".
MyDreamWeb Design
MyDreamWeb offers stylish and affordable website design for boutiques and the WAHM community. Our sites are predominantly Girly, Fresh, Hip, Trendy but above all, Unique. We offer Limited Edition Premade designs for those on a tight budget, as well as OOAK Premade designs and Custom design work. Our main goal is to ensure our clients are completely satisfied with the work we do for them. If our client is happy, then we are happy.

Domestic Diva
Product Reviews, Marriage Monologues, Mommy Matters and Domestic Duties. Don't forget about our Weekly Giveaways. Come join us at the place where moms can relate.
Get the Inside Scoop about "Domestic Diva".
See My Designs by Shauna
I offer a creative, funky, fun ways to spruce up your blog! Personally, I love to blog and I have always hoped that people would enjoy coming to my site…so I started using this gift that God gave me to work on my friends' pages…then it became this flourishing business endeavor! The headers and custom designs are very AFFORDABLE!! I think that this element of my business is so important! Please come visit – I would love to work on your page!

Sweet 'n Simple Design
Creating beautiful designs especially for moms and WAHMs is what Sweet 'n Simple Design is all about! Whether you're looking for a blog design for your personal or business blog or you need a new shoppe design I have products to meet your needs.
RS Designs
RS Designs' tag line, "custom website and blog designs at affordable prices," is more than just a catchy slogan. From classic to whimsical, we create a wide variety of quality pre-made and custom blog designs and pride ourselves on offering to fit nearly anyone's budget.
We offer WAHMs an additional 10% discount off our already low prices; simply let us know that you are a WAHM when you place your order.
Get the Inside Scoop about "RS Designs".
natasha cuevas
Fort Myers and Naples photographer Natasha creates images that are fresh and contemporary. Her modern approach towards photography brings a whole new concept towards capturing lifestyle photography.
Specializing in Maternity, Baby, Children and Families.
Working as a Southwest Florida editorial photogrpaher.
Fort Myers photographer.
Get the Inside Scoop about "natasha cuevas".
Ready Banner
I provide free website advertising banners and buttons that are ready now to promote your online business. I also have many budget-friendly >designs that can be personalized with your website info, as well as custom design services.
Get the Inside Scoop about "Ready Banner".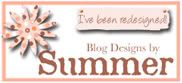 Blog Designs by Summer
Beautiful blog designs, mom friendly price.
the pixel boutique
Looking for a fresh look for your blog? Need help getting one started? The Pixel Boutique is a mom-owned, full service blog design and development studio. I offer WordPress, TypePad and Blogger development, Twitter page design, banner design, print design, consultation and much more. Stop by and check out the full list of affordable and comprehensive services! I love working with other moms!
Custom Blog Designs
Custom Blog Designs specializes in highly individualized blog designs with YOU in mind. You will not find any cookie cutter designs. Each design is a one of a kind digital scrapbook style with sidebars, borders, and elements varying from blog to blog. Designs are high quality, never blurry! Not only are the prices very affordable, but the customer service is top notch! Custom Blog Designs also offers custom graphics and digital scrapbooking.