Mom-Owned Stores — General Baby Gear
Are you a mom with a store to promote? Let us know and we'll add your site.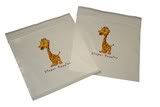 Diaper Baggies
Diaper Baggies offer a sanitary and stylish means of disposing of babies soiled diapers. Whether on the go or at home, these cute and colorful baggies are guaranteed to trap odor and bacteria with its unique zipper seal.
Get the Inside Scoop about "Diaper Baggies".
The Baby Blanket
The Baby Blanket sells cloth diapers and accessories
Ga-Ga Baby Boutique
Ga-Ga Baby Boutique. is a place for parents to find stylish & hip products. We carry must have products as well as unique hand-crafted items for Children and Moms. We support new artists as well as charitable causes working on making the world a better place.
EMomShop
EMomShop is the specialty online baby and maternity boutique. We offer great nursery items. like the Hoohobbers Black Toile Crib Bedding Set , on the go items like the BeBe Love S Jogger, bath, specialty apparel from companies like baby rock apparel and the european company mini organic. We offer gifts, mealtime items like the Reversible Bib & Burp Pad Gift Set and a great selection of seasonal items.
Get the Inside Scoop about "EMomShop".
Jessica Lauren's Boutique
We offer a large selection of baby products, round cribs, organic baby wear, toys, gift baskets personalized baby dresses. And so much more. Our inventory is constantly updated offering you the latest baby products and trends in the market today.
Lull my Baby
Slings and mei tais have been used for centuries by parents to conveniently carry and cuddle babies while also attending to other matters. Because of their simplicity, these carriers are very versatile and can be used in many different positions from birth to 35 lb.
Visit our vibrant color selection of Maya wrap slings and beautiful EllaRoo mei tais. Free shipping by priority mail.
Get the Inside Scoop about "Lull my Baby".
The Soft Landing
The Soft Landing is owned & operated by a dynamic Mom and Daughter team. Our experience as parents, along wit my 13 years as a RN create a great resource for concerned parents. We work together to find quality, non-toxic products for our children and yours. You'll find BornFree Baby Bottles and Sippy Cups, Cloth Diapers & Accessories, Baby Carriers & Slings and much more.
OnTray by 42 Kids:The Multifunctional Container
OnTray,a mom invented product, is a unique container that attaches to the handle bar of shopping carts. This multifunctional container can be used to provide a snack for your child while you shop or even contain their favorite small toy.
OnTray frees up your hands to shop and keeps little hands busy by encouraging your child's independence. OnTray can also be used to hold your coupons and shopping list. Visit our Website for pricing, photos of OnTray in use and to read our story.shopping cart container
Get the Inside Scoop about "OnTray by 42 Kids:The Multifunctional Container".
PhotoBugBaby Boutique
The boutique for hip mamas and cool babies! Where you will find all the "must haves"!!
Come visit us @
PhotoBugBaby Boutique

Good for the Kids – Nurture Engage Decorate
Nurture your baby with what soothes baby. Engage your child with fun educational products. Decorate yourself because you deserve it.
Get the Inside Scoop about "Good for the Kids – Nurture Engage Decorate".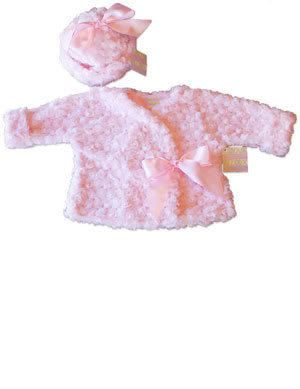 Petiteposh Baby Boutique
Petiteposh is the original online baby boutique featuring classic and stylish essentials for Mommy and baby. We carry well known and trusted brands such as Kaloo, Bees Knees, Caden Lane, Oyaco and more.
Blue Zoo Baby Boutique
At Blue Zoo Baby Boutique
http://www.bluezoobabyboutique.com/store/Default.asp
We pride ourselves in providing unique and custom made baby gifts, baby gear, personalized kids items, mommy products & organic baby supplies.
Snuggle your baby close to you in one of our Mei Tai baby carriers, a very versatile & easy to use carrier we're sure you & your baby will love!
Check out our ultra soft, handmade 'Zoodle' tag baby blankets, they can be personalized for that new little miracle, or given to celebrate any special occasion like a baptism, christening, 1st Birthday or 1st Christmas.
We also carry 'Tiny Tush', 'Drybees' & 'Wahmies' brand diapering products, a nice selection of quality made diapers, soakers, cloth wipes & diaper pail bags.
Surprise that new breastfeeding mommy with our 'Milk Mamma' nursing covers they come in a beautiful assortment of designer prints which coordinate well with our Childrens's Doll slings.
Blue Zoo Baby Boutique is located on Beautiful Vancouver Island, Canada, we are a home based family business & we are always adding new & hard to find items to our product list.
Please come & have a browse around our website
http://www.bluezoobabyboutique.com/store/Default.asp
We welcome your comments & suggestions & hope you'll visit us soon.
~ Monique
Bags and Buggies
Our store offers diaper bags, strollers, trendy baby and kids clothes, and baby shower gifts and favors. We offer FREE SHIPPING on all US orders with NO MINIMUMS.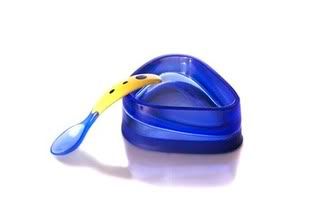 Baby Dipper
Invented by a mom of two sets of twins, the Baby Dipper bowl solves the problem of one-handed feeding. Parents can feed a baby using only one hand and toddlers get help while learning to feed themselves with a Baby Dipper bowl. The patent-pending design of the bowl includes a triangular shape, a non-slip base, vertical transparent walls, and a slanted interior surface, all of which enable feeding or eating with only one hand.
Get the Inside Scoop about "Baby Dipper".
Sprout Shell
Sprout Shell-Chic Infant Carrier Covers differ from other products on the market because of their versatility and design. First, they go over the carrier to create a tent-like enclosure for the infant. Second, the hole in the top allows for a secure grip on the handle, a view of baby inside, and allows air into the baby. Third, our all-around elastic keeps the cover securely in place. It protects babies from the sun, wind, rain, nosy strangers and creates a nap time environment so they can sleep on the go.
Sprout Shells also make great nursing covers and shopping cart/highchair covers too, so they can be used well past baby's first birthday, making them a great value.
All of our fabrics are 100% cotton, easily washable and come in several fashionable designs.
Get the Inside Scoop about "Sprout Shell".
No Slip Charlie
Wet Babies are Slippery…Get a Grip!
No Slip Charlie is an innovative product that puts baby bath safety in your hands. This mom-invented product is made in the USA.
Come check out No Slip Charlie, watch a vlog, read an article on infant care, and check out our reviews and customer testimonials.
Peace of mind and stress free parenting are what we are all about.
Get the Inside Scoop about "No Slip Charlie".
Mom 4 Life
Mom 4 Life is the kind of place your mother wished she had when she was a young mom. Our products for mom and baby are unique and useful and best of all, 100% mom invented! We have over 900 products and offer FREE shipping anywhere in the US. Our mom owned website seeks to excel at offering you great service that you will want to tell your friends about!
Get the Inside Scoop about "Mom 4 Life".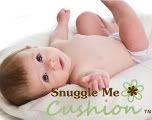 Simply Mommy Online
The Snuggle Me Cushion was designed to meet an infant's need to feel secure and a mother's need to know her baby is safe and comfortable.
When an infant is laid on top of the cushion, the sides gently pull in to hug them, making them feel as if they are still being held or touched. This comforts an infant and ultimately makes them more content when mom does need to lay them down! The Snuggle Me also makes a great co-sleeper!.
Kelly's Closet
Kelly's Closet is a mom-owned and operated online Cloth Diaper retailer. We've been committed to bringing our customers exceptional cloth diaper products for more than 8 years!
Get the Inside Scoop about "Kelly's Closet".
Wow Baby!!! LLC
Wow Baby!!! LLC specializes in fashionable innovative baby gearfor the modern family.
Our priorities are to create safe products that perform a function better than any other products on the market while looking extremely fashionable. We use a blend of natural and organic fibers to produce superior quality baby bibs and burp cloths.
Get the Inside Scoop about "Wow Baby!!! LLC".
JenChe' Pursehooks & Accessories
Our FUMI Pursehooks are the hottest "must have" products for all Moms & Moms-to-be. Do you often find yourself having to put your baby bag, diaper bag, or purse on the floor when you are out in public? Did you know that baby bags, diaper bags, & women's purses are the #1 transporters of germs? Stop spreading germs & bacteria by keeping yours off bacteria-laden floors with our FUMI (Functional Unique Multipurpose Innovation) Pursehooks! The pursehook, purse accessory, & bracelet all in one!
Are you looking for a chic, stylish, unique yet functional baby shower gift? The FUMI Pursehook is the perfect gift for you!
We have many styles to choose from, something to suit everyone's individual taste. Check out our web site and order yours today!
http://www.jenchepursehooks.com
Get the Inside Scoop about "JenChe' Pursehooks & Accessories".
Sippy Stuff – Unique Sippy Cup Accessories
Sippy Stuff™ is a unique baby and toddler feeding accessory line that includes:
Get the Inside Scoop about "Sippy Stuff – Unique Sippy Cup Accessories".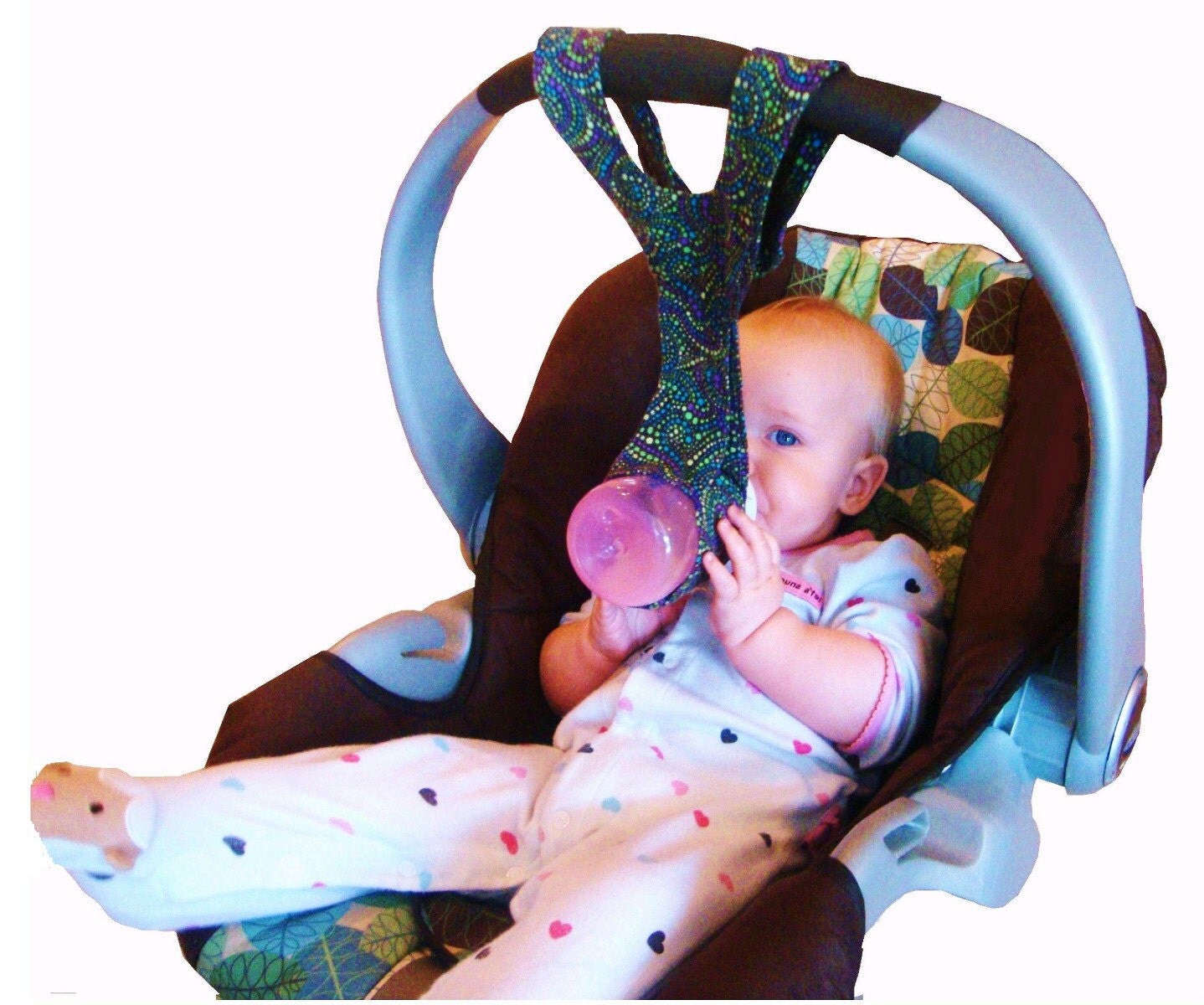 Bottle Slings
The Bottle Sling baby bottle holder. is the perfect solution for those times when you need a helping hand. When driving, cooking, shopping or performing any other task that requires both hands, the Bottle Sling is the perfect solution.
Get the Inside Scoop about "Bottle Slings".